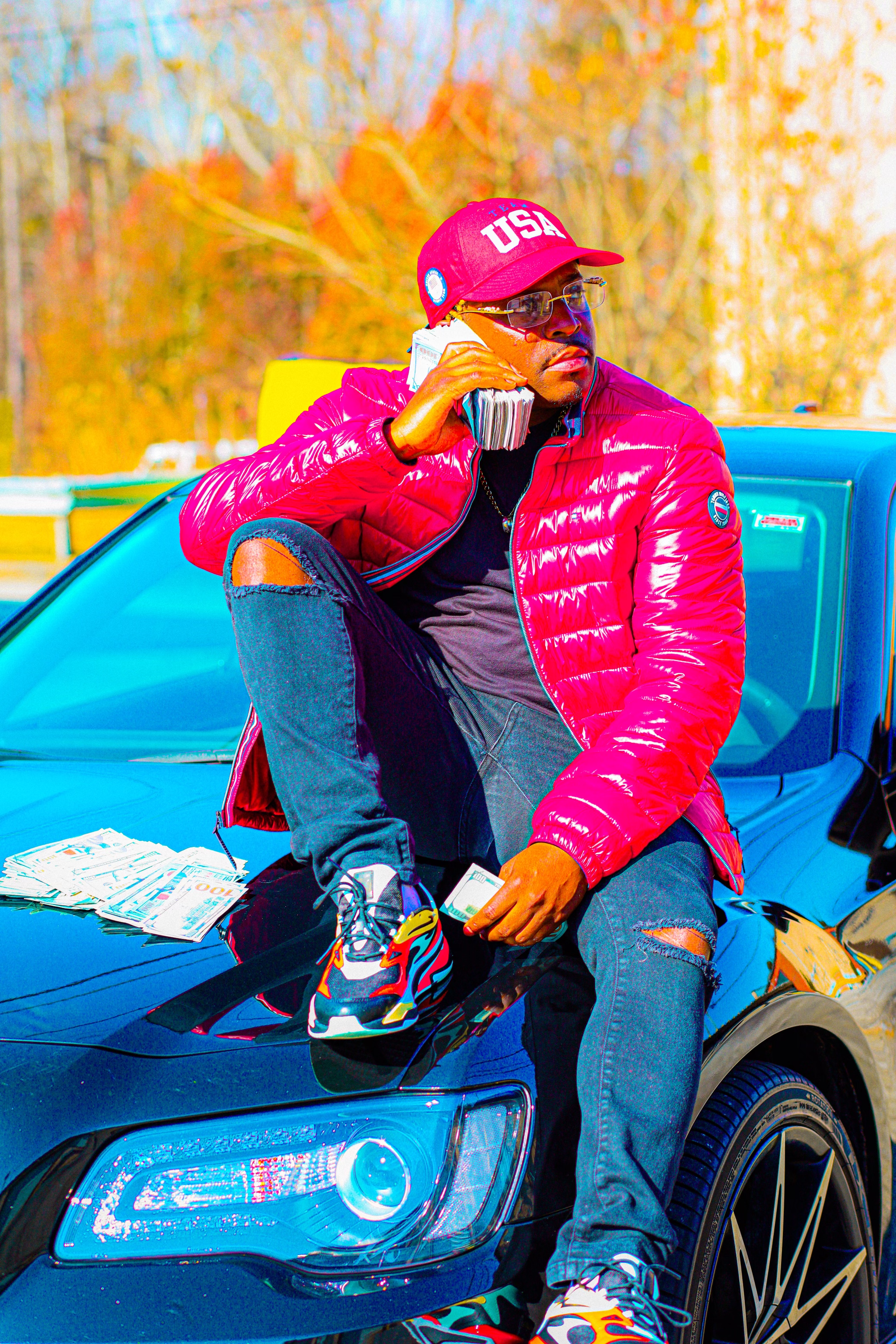 RAPPER FASEWORLD IS TRULY A DIAMOND IN THE ROUGH. BY COMBINING HIS OWN SOUND OF MELODIC HIP HOP WITH TRAP AND STORYTELLING HIS DELIVERY IS VERY WITTY.  HE WAS RAISED IN BROOKLYN EAST NEW YORK. AFTER FACING A NEAR DEATH EXPERIENCE AND LOSING HIS BEST FRIEND BY GUN VIOLENCE, HE TOOK THE CHANCE OF SIGNING UP TO THE MILITARY SO HE CAN SEE THE WORLD AND CHANGE HIS SURROUNDINGS. NOW TODAY AS A INDEPENDENT ARTIST, THAT HAS NEVER SIGNED A DEAL  FASEWORLD HAS OVER 1 MILLION STREAMS VIA SPOTIFY, ITUNES, SOUNDCLOUD, YOUTUBE AND MORE !. 
HE HAS WON MULTIPLE UNDERGROUND AWARDS. FASEWORLD HAS BEEN ON KVIA ABC 7 NEWS, BILLBOARDS ACROSS THE NATION, REALITY SHOWS AND MULTIPLE HIGH PROFILE INTERVIEWS INCLUDING THE LEGEND HIMSELF DJ SMALLZ EYES. HE HAS ALSO RELEASED 5 ALBUMS BY THE NAME OF "FASEBOOK THE STORY, "NAKED TRUTH", "MONEY OVER MATTER" , "HEART STRINGS" AND RECENTLY "RISE OF FASEWORLD". HE NOW GEARS UP TO TAKE THINGS TO THE NEXT LEVEL CAREER WISE AND HE'S NOT GOING ANYWHERE ANYTIME SOON LONGEVITY IS IN HIS LEGACY. 
HE IS ALSO KNOWN FOR HIS BUY BACK THE BLOCK ENTREPRENEURIAL SPIRIT HE IS THE OWNER OF DREAM HOUSE STUDIOS, A PROMINENT RECORDING IN STOCKBRIDGE GA , BLISS BEAUTY SUPPLY AND HE HAS 2 UHAUL FRANCHISES. SOURCES SAY HE IS WORKING ON A RAP BATTLE LEAGUE , HIS FIRST WRITTEN AND DIRECTED FEATURE FILM AND MORE.